Panel discussion:
NATURE POSITIVE WIND ENERGY? AN OVERVIEW OF THE CHALLENGES AND OPPORTUNITIES
with Samir Whitaker (Orsted), David Wilson (The Biodiversity Consultancy), Jay Diffendorfer (U.S. Geological Survey), Lori Anna Conzo (International Finance Corporation), Luc Hoogenstein (ENECO), Peter Robson (Scottish Power)
Moderator: Ed Arnett, The Wildlife Society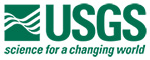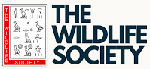 The scale and pace of wind energy developments required to meet global climate targets is unprecedented. The global climate and biodiversity crises are interlinked, and it is vital that this expansion of new energy must adhere to the mitigation hierarchy to ensure there is no net loss of biodiversity, and there are increasing regulatory requirements and voluntary commitments (and a clear need) to go beyond and ensure net positive and nature positive outcomes for biodiversity. This session will aim to provide the audience with perspectives on how developers, financial institutions, researchers and consultants understand and approach the concepts of "nature positive" and how "net positive impact" fits within it with focus, case studies and lessons from wind energy projects and associated infrastructure.
Date: Tuesday, 19 September 2023
Time: 11:30 – 12:30
---
Panel discussion:
THE ROLE OF IFIS IN REDUCING BIODIVERSITY RISKS AND IMPACTS AT RENEWABLE ENERGY PROJECTS, CASE STUDIES
with Alexandra Lima Lopes Martins de Freitas (FMO), Lori Anna Conzo (International Finance Corporation), Beatrice Yulo Gomez (Asian Development Bank), Robert Adamczyk (European Bank for Reconstruction and Development)
Moderator: Tris Allinson, BridLife International





Development Finance Institutions (DFIs) are key facilitators in the deployment of renewable energy globally. Such institutions not only provide financing for such developments but also require projects to comply with environmental and social safeguards which often surpass national regulatory standards. In this panel, representatives from national and multilateral DFIs will discuss biodiversity aspects of these safeguards in the context of wind energy projects in the Balkan Region, as well as emerging renewable energy markets.
Date: Thursday, 21 September 2023
Time: 16:00 – 17:00
---