The following two pre-conference workshops require extra online registrations as they are limited to 50 attendees. All attendees also need to be registered for the conference.
Pre-conference workshop:
A LAUNCHING AND TRAINING (WITH IN-FIELD COMPONENT) OF THE GOOD PRACTICE HANDBOOK ON POST-CONSTRUCTION FATALITY MONITORING (PCFM) FOR ONSHORE WIND PROJECTS IN EMERGING MARKETS AND ITS AUTOMATED DECISION SUPPORT TOOL
by David Tidhar (Masdar), Paul Rabie and Kate MacEwan (Western EcoSystems Technology Inc.), Zoe Howell (Natural Power) with Lori Anna Conzo (International Finance Corporation) and Robert Adamcyzk (European Bank for Reconstruction and Development)





The impacts associated with onshore wind energy facilities (WEFs) are highly unpredictable, even when robust pre-construction baseline survey results are available (Ferrer et al. 2012; Hein, Gruver, and Arnett 2013; Solick et al. 2020). Although rigorous pre-construction baseline studies are necessary to characterize risks, post-construction fatality monitoring (PCFM) is the only way to understand the actual collision impacts of WEFs on birds and bats. Implementing a robust PCFM program during the operational phase of a WEF is therefore critical for effective management and mitigation of biodiversity impacts. Just published PCFM Handbook and Decision Support Tool has been developed by the International Finance Corporation (IFC), the European Bank for Reconstruction and Development (EBRD) and Kreditanstalt Für Wiederaufbau (KfW), with the core aim of providing a resource that develops and consolidates PCFM good practice for use in emerging market countries and elsewhere.  Attendees of this all-day workshop will receive training in the design and implementation of PCFM, including: a) introduction to all of the primary aspects of PCFM; b) detailed overview of the Handbook, and key supporting tools to assist in the monitoring design; c) overview of key analysis tools, including GenEst; d) introduction and practice of the main field elements of PCFM, and; e) insights on avoiding and dealing with common implementation challenges.
Date: Monday, 18 September 2023
Time: 9:30 – 17:00
Venue: Amadria Park Šibenik Convention Centre
Other notes:
Workshop open to 50 participants
Coffee, snacks and lunch will be provided
Workshop will include classroom and outdoor elements
Attendees are encouraged to bring a laptop.  
FULLY BOOKED
Please register for the workshop here
Agenda
PART 1 - Classroom
Welcome & Introductions
Agenda, Aims and objectives
Overview of Handbook and Decision Support Tool (DST)
Q&A on why we developed this?
What are the components of Post Construction Fatality Monitoring (PCFM)
First year study design
Q&A
Coffee break
Overview of the DST
Participants trialling the DST for different study designs
What is Density Weighted Proportion (DWP) and why is it important?
Overview of the DWP tool
Trialling the DWP tool
Logistics Interlude
Lunch
PART 2 - Field and Classroom
Introduction to field work
Set-up / Logistics for Field Work
Field demonstration - Setting up search plots
Field demonstration - Conducting carcass searches
Field demonstration- Conducting bias trials
Classroom discussion - practical considerations for PCFM
Joint Q&A
Coffee break
Part 3 - Classroom
Data management & preparing for data analysis
Stats for PCFM & why GenEst
Overview of GenEst
Water break
Closing remarks - implementing and developing experience with PCFM; emphasis on importance of PCFM
Optional - Trialling GenEst using dummy data
---
Pre-conference workshop:
COLLISION RISK MODELS AT 40: CURRENT STATUS AND APPROACHES TO IMPROVE GLOBAL COORDINATION AND UTILITY
Organized by: Aonghais Cook (British Trust for Ornithology), Kate Williams, Evan Adams & Andrew Gilbert (Biodiversity Research Institute), and Pamela Loring (US FWS)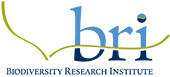 The first collision risk model (CRM) was published in 1983. Forty years later, we will identify key avenues to continue improving CRMs for use in terrestrial and marine contexts worldwide. The goals of the workshop will be to (1) Review different CRM approaches around the globe, including models in development and currently in use, (2) Discuss emerging topics, including integrating different data types/taxa/life history stages into density models and developing better frameworks for estimating cumulative impacts with CRMs, and (3) Identify interest in developing a global working group focused on these issues, as well as potential end products and funding sources for the working group.
Date: Monday, 18 September 2023
Time: 13:00 – 16:30 
Venue: Amadria Park Šibenik Convention Centre
Number of attendees: 50
FULLY BOOKED
Please register for the workshop here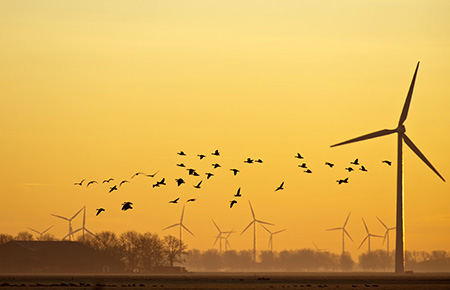 Credit: Marijs Jan, Shutterstock
---
The following workshops are part of the regular conference programme and do not require extra online registrations to attend. However, all attendees still need to be registered for the conference.
Workshop:
DEALING WITH UNCERTAINTY: PARTICIPATORY IDENTIFICATION OF LEVERAGE THRESHOLDS FOR IMPACTS
Organized by Roel May (Norwegian Institute for Nature Research), Cris Hein (NREL), and Miguel Mascarenhas (Bioinsight)



The expansion of wind energy poses challenges to policy- and decision-makers to address necessary carbon reduction goals while limiting conflicts with wildlife. Environmental impact assessments are used to ensure that the potential environmental consequences of plans and projects are considered before the project is licensed. Based on these, decision-makers need to balance the potential environmental cost with the socio-economic benefits. However, what if the likelihood or magnitude of an impact is uncertain due to lack of knowledge on the species or ecosystem, limited available data, or validity of statistical models? Conflicts may arise when there are discrepancies between what is deemed 'good enough' and 'acceptable', and are often associated with difficulties of prediction where impacts are subject to considerable uncertainty. This requires decision-makers to deal with different sources of uncertainty: natural stochasticity, statistical variance, social doubt, technical inefficiency, and indecisiveness. Still, we must work with the best available knowledge, and act to the best of our ability. In addition to this, decision-makers must also deal with social issues and an increasingly polarized society, not only technical uncertainty but also intolerance and a lack of space for the much-needed collective reflection required for decision-making in the face of uncertainty. Uncertainty will always be here; it is crucial that, as a species and collectively, we know how to cope with it. Aim: This workshop aims to take up these different dimensions of uncertainty and allows the participants interactively discuss what defines these, and how to improve setting appropriate thresholds in the face of uncertainty. Form: The workshop will be introduced by several invited speakers illustrating different perspectives of uncertainty. Thereafter, using an interactive Delphi design (online survey, mind-mapping) participants will discuss how 'dealing with uncertainty' can best be pursued and which leverage thresholds may be best to support sustainable decision-making. Invited speakers and panel (tentative): • Researcher [ecological perspective] • Paul Rabie (WEST) [statistical perspective] • Gesa Geißler (TU Berlin) [planning perspective] • Regulator [decision perspective] • Lori Ann Conzo [financial perspective] • Industry [practice perspective]
Date: Wednesday, 20 September 2023
Time: 11:00 – 12:30
---
Workshop:
HOW MUCH IS SHUTDOWN ON DEMAND THE SOLUTION FOR BIRD MORTALITY AT WIND FARMS?
Organized by Ricardo Tomé, Filipe Canário and David Wilson (The Biodiversity Consultancy)

Shutdown on Demand (SDOD) is considered the most effective mitigation measure for reducing bird collision risk at wind farms, and consists of shutting down turbines temporarily in response to the presence of species of concern or high numbers of individuals at risk. SDOD can be observer-assisted, technology-assisted (i.e., using radar or camera detection) or a combination of both. This method has been applied in different geographies, and targeting different groups of birds (e.g. migrating and resident raptors, migrating passerines), and available results indicate that mortality rates of target species can be reduced between 50% to close to 100% with very low impacts on energy production (generally < 0.5%). Nevertheless, the application of this method can be quite challenging and many questions remain, especially as wind projects expand into new areas: How can we predict production losses from SDOD in the planning or permitting phases? How can SDOD be operated offshore or in wind farms placed in remote locations, where there are no field observers available and/or where technologies are less effective or difficult to deploy? How to choose between observers and technology (or a mix of both)? Is SDOD feasible in very large-scale windfarms, occupying areas of thousands of km2? Losses in production seem to be negligible, but what about operation costs? How to monitor SDOD performance? How can we define shutdown criteria and mortality thresholds? Should SDOD allow for permitting under any circumstances? Hoping to promote a comprehensive discussion between researchers, consultants, developers, lenders and regulators, we propose to organize a four-step interactive workshop on SDOD, comprising: i) An initial presentation reviewing and presenting the state-of-the-art results from SDOD operation and addressing main present and future challenges; ii) Discussion in small groups, addressing the main topics involving SDOD; iii) Presentation of main conclusions from each group; iv) Wrap-up general conclusions and recommendations.
Including the presentation 'The ATMP Constraints and Solutions: Good International Industry Practices' by Ali Khazma et al., The Regional Center for Renewable Energy and Energy Efficiency (RCREEE)
Date: Wednesday, 20 September 2023
Time: 11:00 – 12:30
Venue: Hall Šibenik XI
Note to attendees: Laptop is not required, but is recommendable (for writing down notes and conclusions at each discussion table)
---
Workshop:
MODELLING FUTURE WIND ENERGY BUILD OUT TO UNDERSTAND EMERGING CONSERVATION AND SOCIAL CHALLENGES. CAN IT BE DONE IN YOUR COUNTRY?
Organized by Jay Diffendorfer (U.S. Geological Survey), Anthony Lopez (National Renewable Energy Laboratory), Bethany Straw (U.S. Geological Survey), Trieu Mai (National Renewable Energy Laboratory), Charles Labuzzetta (U.S. Geological Survey), Ashton Wiens (U.S. Geological Survey)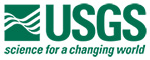 Goal. Can we achieve deep decarbonization without negatively impacting wildlife? What effect would broad-scale turbine curtailment or strict local siting regulations have on national energy strategies and electricity prices? This workshop focuses on understanding the ecological and social challenges associated with expanding wind energy. Methods and tools exist to site new wind energy and reduce impacts to wildlife. However, few approaches can forecast detailed wind turbine development and link this to environmental information so that bi-directional analysis can occur. For example, how will future wind energy impact a species AND how will species conservation measures constrain development? The workshop will describe one approach to consider wind energy futures and ask participants to frame how they could address similar questions in other parts of the world. Materials and Methods. In the first 30 minutes, we will describe an approach developed by a U.S. multi-agency, interdisciplinary working group that integrates energy development forecasting, social and environmental constraints, bat fatality modelling, and the BatTool - a generalizable bat population demography model. We will introduce the National Renewable Energy Laboratories (NREL) Renewable Energy Potential/ Regional Energy Deployment System (reV/ReEDS) models, describing inputs, outputs, and key processes. These open-source models simulate the electric sector, the spatial distribution of wind turbines, and have been used to investigate how technology, social opposition, and transmission choices affect wind development. We then plan to explain the integration of environmental constraints on wind deployment into reV/ReEDS to study 1) interactions between conservation and national decarbonization strategies and 2) future wind energy impacts on bats by linking future turbine forecasts, to bat fatalities predictions, to bat demography. In the remaining hour, we facilitate an interactive activity to explore how the approach could be implemented in other countries or offshore. Groups will discuss how the framework, or a similar approach, can be applied in their country, what the approach might look like in emerging markets, where data may be limited, and how useful the approach is. Results.  Participants will leave the workshop with an understanding of the framework and how they could implement an approach in their country or region of interest.  Conclusion. The workshop will end with a summary of the interactive session that highlights scientific and methodological gaps, how we can consider issues associated with future deployment in emerging markets, and other issues related to large-scale wind energy deployment and integrative science.
Date: Thursday, 21 September 2023
Time: 14:00 – 15:30
---
Workshop:
WHERE DO YOU START? CONCEPTIONAL FRAMING OF COMPENSATORY MITIGATION FOR ONSHORE AND OFFSHORE WIND FARMS
Organized by Atma Khalsa (Avangrid), Scott Johnston (U.S. Fish and Wildlife Service), Laura Nagy (Vineyard Offshore), and Kate Williams (Biodiversity Research Institute)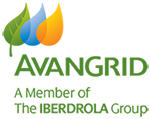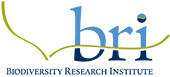 Many wind projects, both onshore and offshore, require compensatory mitigation. Although mitigation for some species is clearly defined, creative mitigation solutions are increasingly required as renewables expand into new regions where there is no precedent for compensatory mitigation and/or new species may be affected by large-scale development, including species that are legally protected or of substantial conservation concern. In this panel, we will introduce a conceptual framework that developers and regulators must navigate to identify and enact compensatory mitigation efforts, from high level determination of focal species/habitats for mitigation and opportunity identification (i.e., actions to increase survival or conserve habitat) to a narrower list of feasible options for mitigation actions, to creating the supporting logic and metrics to determine the appropriate mitigation levels and measure outcomes. Following this introduction, panelists will highlight: 1) examples of where cooperation between the permitting agency and developer allowed creative solutions to move forward, 2) how sharing of information among cooperating partners and experts can provide substantive insight and lead to better outcomes, 3) where well-intentioned regulatory language can result in conflicts between regulatory requirements and biologically meaningful solutions, and 4) similarities and differences in how the conceptual framework for compensatory mitigation may also apply to net positive impact goals. We will then provide examples for species impacted both onshore and offshore, and focus on substantial time for discussion among panelists, including perspectives from regulatory agencies, developers, and other stakeholders.
Panelists will include Peter Robson (Scottish Power), Kari Soltau (Burns & McDonnell), Samir Whitaker (Orsted), Atma Khalsa (Avangrid), and Scott Johnston (U.S. Fish and Wildlife Service).
Date: Friday, 22 September 2023
Time: 09:00 – 10:30